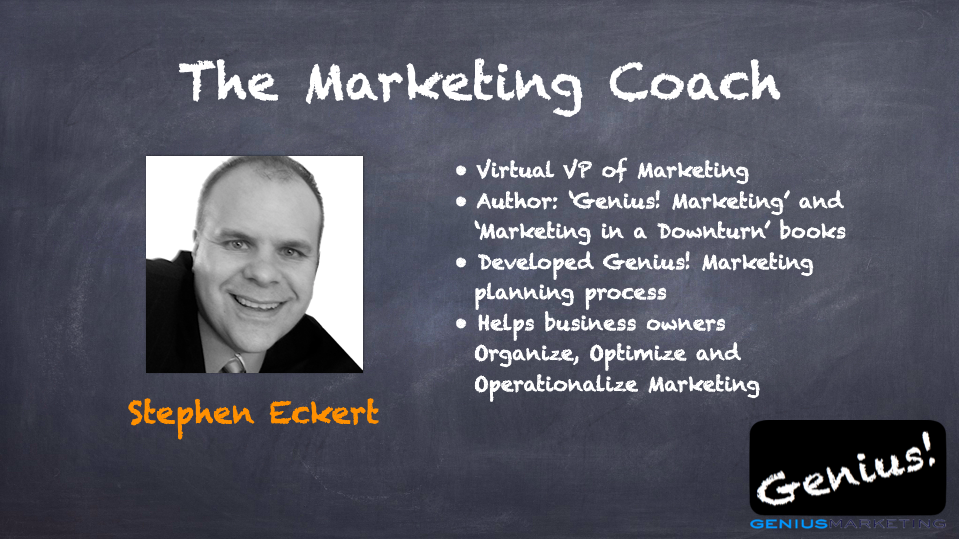 I'm Stephen Eckert of Genius! Marketing
Sometimes known as "The Marketing Coach", I help business owners get the most out of your marketing. I developed a step-by-step system to help small businesses organize, optimize and operationalize marketing.
My clients care about how their company is perceived in the marketplace. But they don't have the time to directly manage marketing. In fact, they have multiple vendors and in-house staff working on various marketing, digital, PR and advertising projects. Too often marketing is start/stop. No consistency. It drives my clients crazy that marketing isn't working. They need an experienced leader they can trust to help them get marketing results.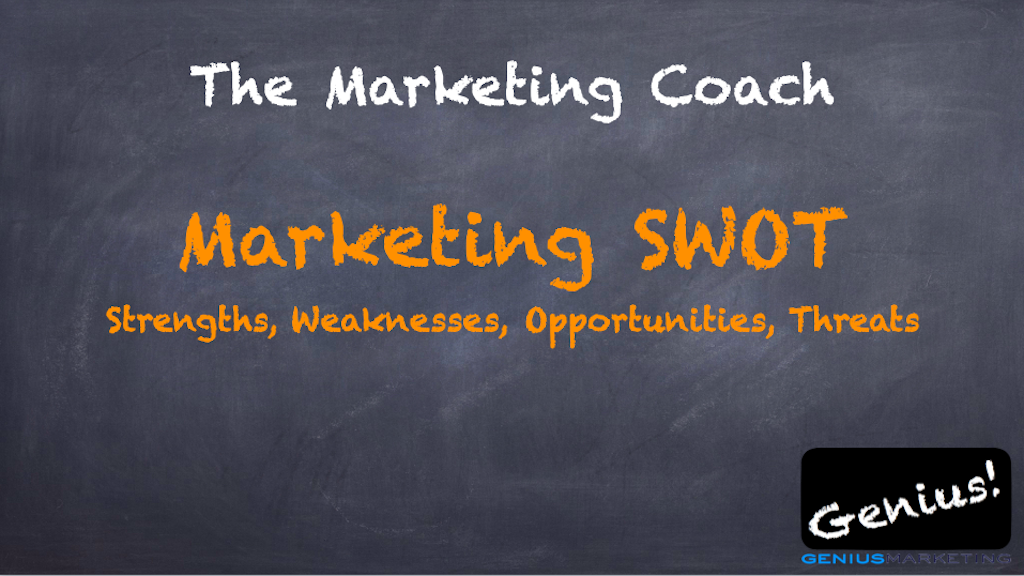 Featured Coaching: Marketing SWOT
The market and your customer is changing. Your company is changing. Now is the time to develop your plan for the "next normal". There is opportunity for organizations like yours. It is a matter of understanding the market, the customer, the needs, the changes in delivery and communication.
Let's start with a SWOT analysis to understand the situation more fully and unpack the opportunities and threats.
This two-session, 1-on-1 coaching program will walk you through the Marketing SWOT process and prime you to move forward with a fresh marketing plan.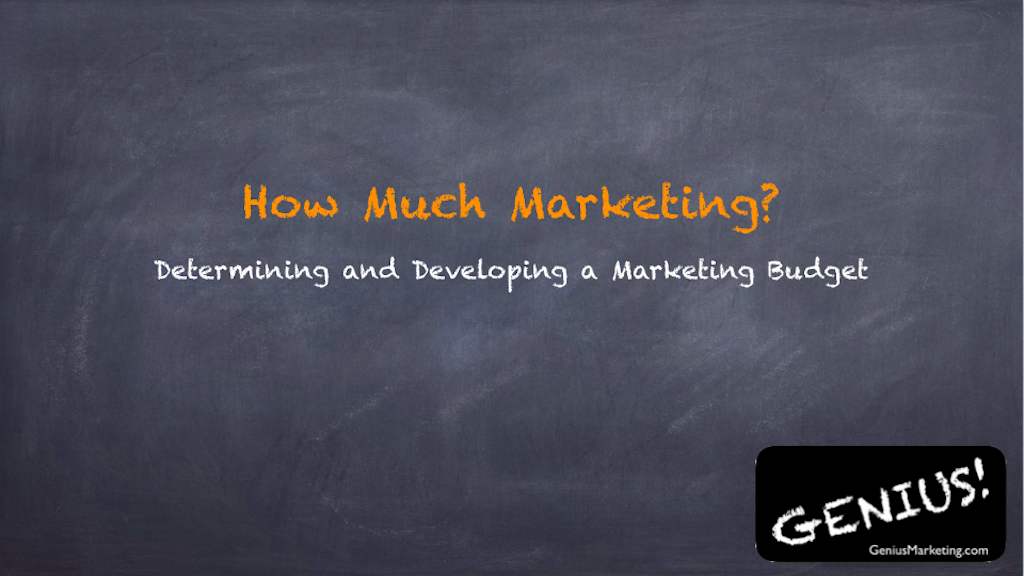 Featured Course: Self-paced Marketing Budgeting
In this course we tackle the difficult subject of marketing budgets. How budgets are developed. Common mistakes companies make when considering marketing budgets. And considerations beyond a financial budget alone.
There is video that will detail a process of how to determine your marketing needs and articles and downloadable resources to help you work through your own marketing pipeline and budget development.
You will learn a process to determine your budget including templates to get you started.